I decided to make a list of all of the sethifus album so far complete with cover art and youtube video playlists!
1.
Happy Mediocrity - Psalms of Malaise (FREE SPONGE)
This one does not have a playlist.
It's all music from my college days, and not that good.
But you can buy it HERE!
2.
Pleasetube that Viewtube that Youtube so well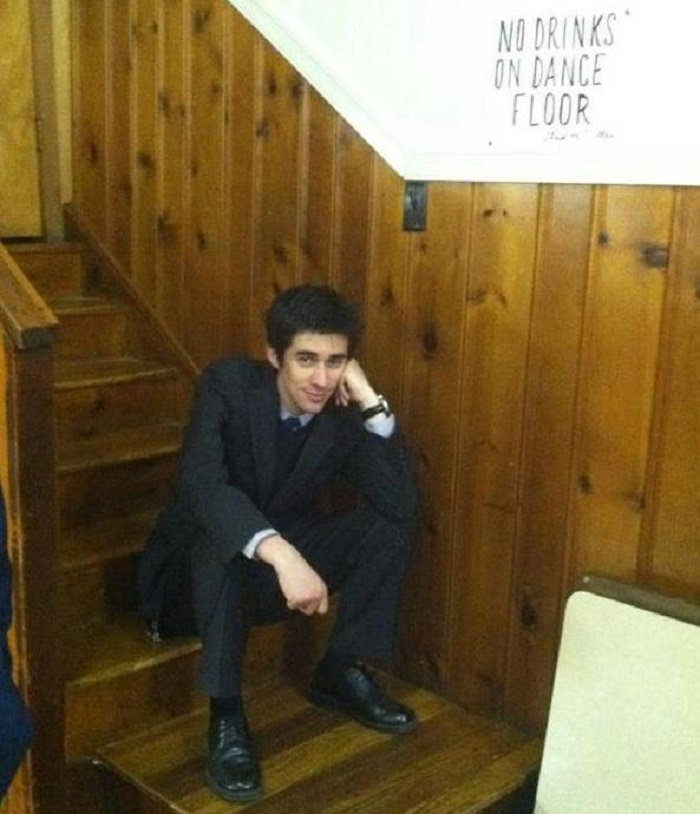 28 original songs from the start of my youtube channel until I made the album!
YOU CAN BUY IT HERE!
3.
Holy Days
The first of 2 sethifus Holiday Songs albums, so far...
DOWNLOAD IT HERE!!!!
4.
Holy Days 2: Extra Holy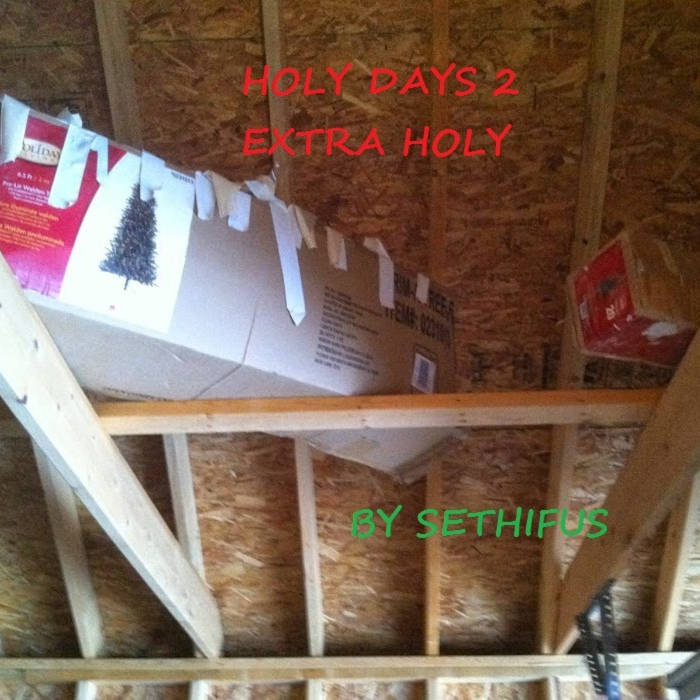 The second of 2 albums of original holiday songs!
DOWNLOAD IT HERE!!!
5.
Lynn Monologues
Here is an EP of instrumental acoustic guitar.
I like this album a lot. There is a "student film-style" experimental video for each song. Watch them!
DOWNLOAD THIS ALBUM HERE! I think this one is really good.
6.
Rabbit Rabbit
Here is an album of all the songs I recorded in 2015 (I think). At least it was all of the original songs I'd recorded since the previous album and it was released in early January 2016.
DOWNLOAD IT HERE!!!!
7.
INTENTIONALLY BLANK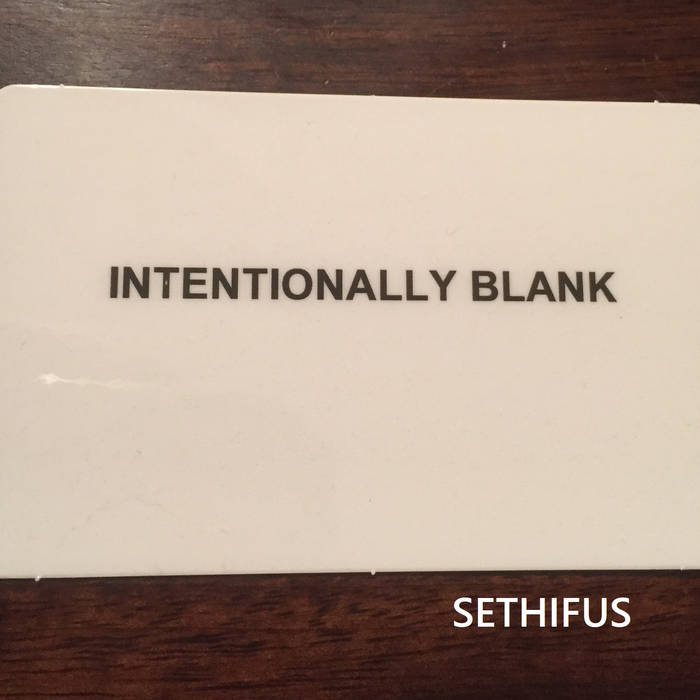 Here are all of the original (non-holiday) songs I recorded in 2016!
A sad album from a sad year.
DOWNLOAD IT HERE! Feel sad with past Seth.
8.
SIP
I think this is the best album I've made so far! It's really, really good!
As good as I could do at the time.
I hope you all listen to it and love it and download it and buy it for all of your friends!
DOWNLOAD IT HERE! PLEASE!
You can also
DOWNLOAD IT ON CDBABY
!
9.
ROUND and ROUND and ROUND - the EP
Here are 5 different versions of the same song! All acapella, all terribly silly.
The last song is downright stupid.
DOWNLOAD IT HERE!
That's it so far!
You can see all of these albums HERE!
I also have a
FISHER PRICE RECORD for sale HERE
!
Here's a video of it:
It's an instrumental music box version of the riff from "A Car Song".
I'm really proud of this silly thing. Please
buy one
.
I'm about 1/2 way through writing and recording the next album! Hopefully I'll get it done before the end of the year!
Finally:
You can get a bunch of songs I've recorded as MisterSeth HERE!
It's all stuff for children and their grown-ups!
At least I hope their grown-ups don't hate it as much as some of the other stuff "for children" they're forced to listen to.
I like it.
That's it!
That's all of my music that's available!
Please check it out, download any of it you like, and share my music, videos, or at least this post with other people who might like, share, and download it too.